Catalytic Organic Chemistry Lab., Department of Engergy and Hydrocarbon Chemistry, Graduate School of Engineering, Kyoto University
Development of catalysts that can realize high conversion efficiency and high selectivity is a central challenge for chemists. We are going to develop unique homogeneous catalysts based on organometallic chemistry, organic chemistry, complex chemistry, and computational chemistry.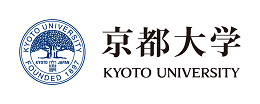 LATEST NEWS
June. 1, 2022: Dr .Fuihra has been promoted to full professor, and The Fujihara Researach Group has started!